Free Admission for Tucson Meet Yourself
Oct. 8, 2021
Come visit the museum for Free Museum Admission this weekend during TMY (Oct. 8-10)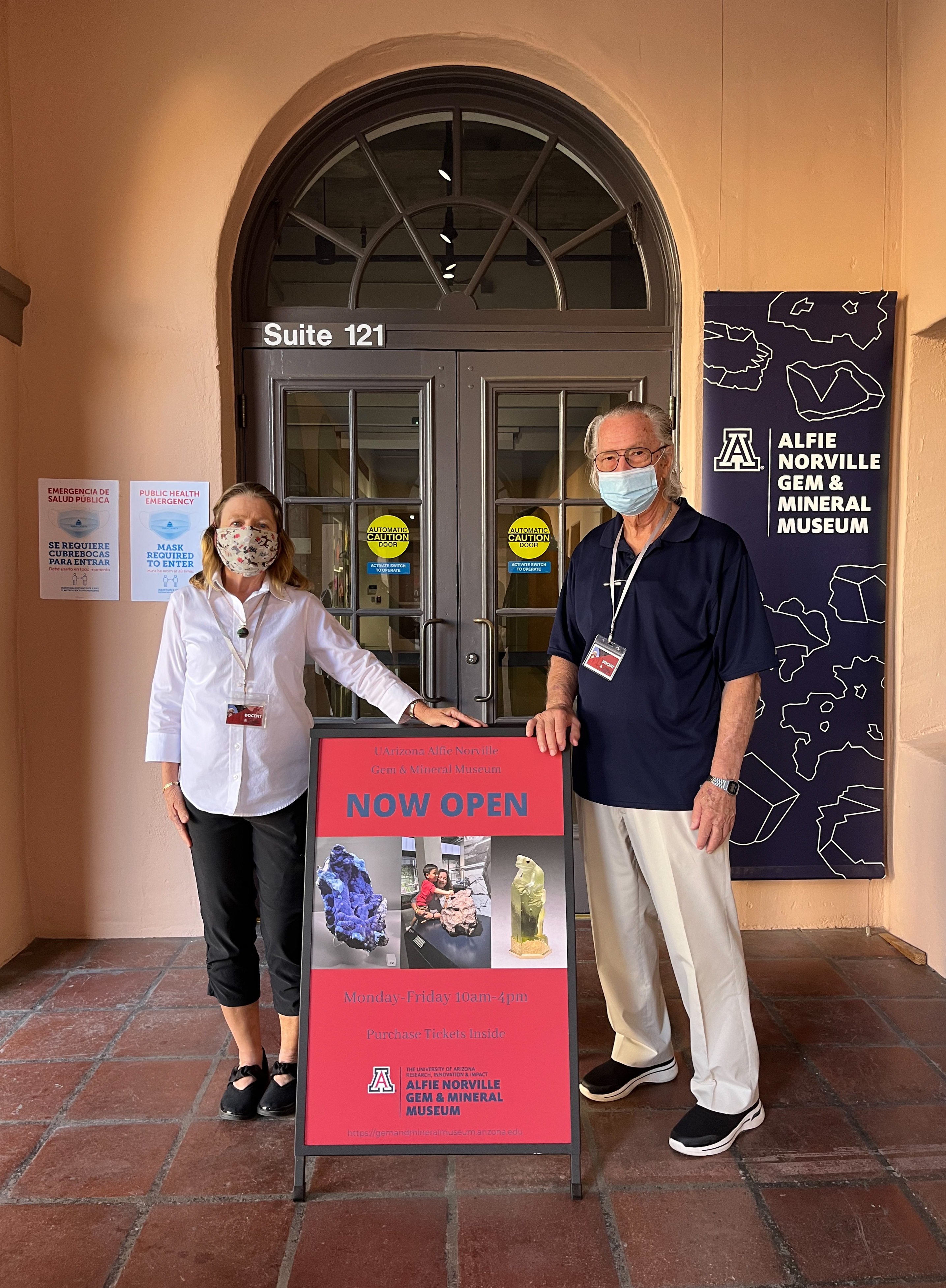 In honor of this year's Tucson Meet Yourself, the University of Arizona Alfie Norville Gem & Mineral Museum will have FREE Admission from 11am-3pm Friday-Sunday (Oct 8-10) during the festivities. The museum is happy to be a part of both the downtown and Tucson community. Guests can come in at no cost to see the museum's 12,000 square foot exhibit space. The museum asks that only that you enjoy yourself and that you spread the word about us!
In partnership with Pima County and Tucson Meet Yourself, the museum has an information table outside with specimens and materials for guests to see. Docents and museum staff will be available for questions about the museum. 
The museum is typically not open on the weekends at this time but has plans to open on Saturdays starting in 2022. The museum also plans to have multiple additional FREE days for the community starting in 2022.